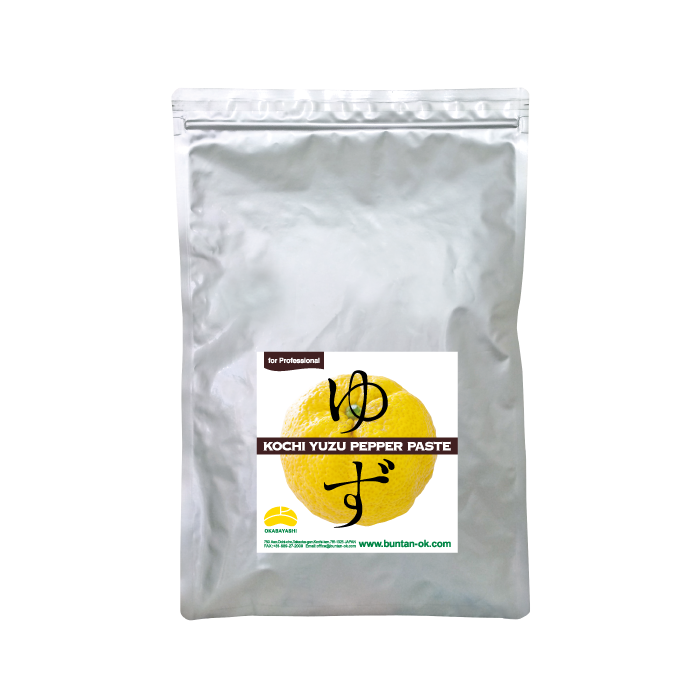 Yuzu papper paste 500g
This seasoning paste made from green chili and Yuzu (made in Japan), had salty and refreshing taste, really suitable for meat and fish dish. No chemicals added.
Uses
As seasoning for meat dish or fish dish, also for BBQ paste and mix with salad.
Handling Shop
Comming Soon.
Details
| | |
| --- | --- |
| QUANTITY | 500g |
| QTY PER A CASE | 40 bags |
| BEST IF USED | For 3 yearsin freezer / For 6 months after thawed |
| JAN CODE | 4571134662519 |
| MANUFACTURE | Okabayashi Farm |
| PLACE OF THE FACILITY | same as address |
| ITEM SIZE | 260×170×20(mm) |
| GROSS WEIGHT | 510g |
| CASE SIZE | 540×360×184 |
| CASE WEIGHT | 23kg |
| MINIMUM QTY OF ORDER | 40 bags |
| ORDER UNIT | 1 case |
| PACKING MATERIAL | aluminum |
| LABEL | plastic |
| BOX | cardboard box |
Usage example of this product POP
Card size pop(90mm×55mm)
A4 size pop(297mm×180mm)
Company pop(110mm×91mm)