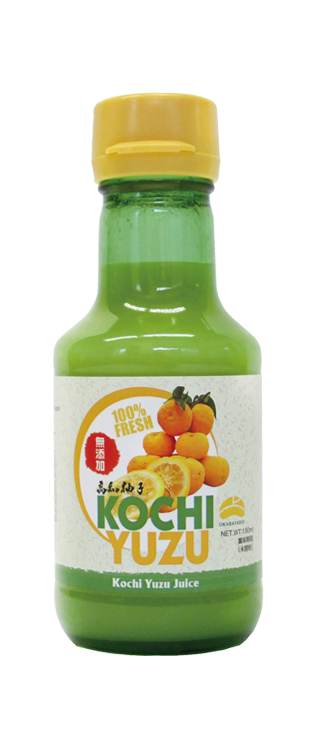 Yuzu Juice
Yuzu's best characteristic is its aroma which is found mostly in the peel. At Okabayashi Farms, with strict quality control to maximize the full potential of the peel, it is squeezed together with the fruit leaving almost no fragrance compounds behind for a 100% Yuzu juice. Okabayashi Farms uses organically farmed and harvested Yuzu from Kochi Prefecture, which prides itself on having the largest harvest quantity in Japan, without adding any extra additives. Please enjoy the rich fragrance of Yuzu of which has been loved by the Japanese people for over 1400 years.
Uses
Meat dishes, fish cuisine, drinks, ice cream, flavor for sweets, stews, BBQ's, etc.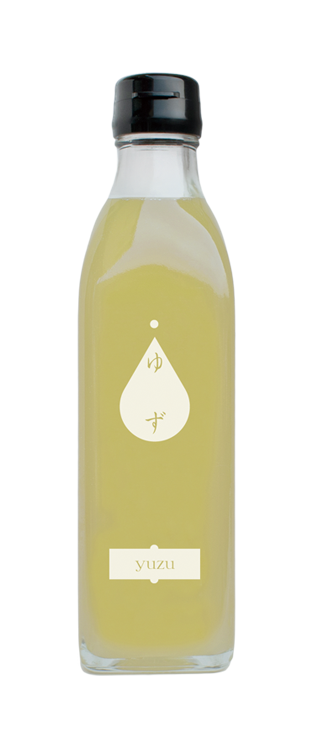 Yuzu Syrup
The natural sugar from sugar beets grown in Hokkaido with its refreshing sweetness and mild flavor blended with Kochi Yuzu juice creates a rich flavorful syrup for drinks. The syrup has many uses, of course mixing it with water to drink is great. It also demonstrates its characteristics when mixed with gin, vodka, and shochu. Yuzu flavored sauces are expected to do well in the kitchens of professionals for ice cream and sweets.
Uses
Drinks, Gin, Vodka, Shochu, Ice cream, Sweets, Sauces, and etc.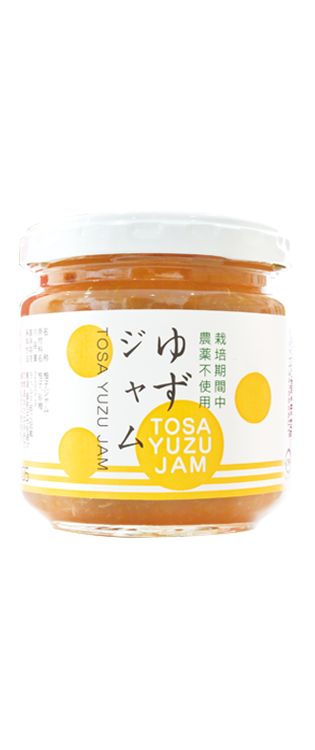 Yuzu Jam
The minced fragrantly rich peel of Yuzu is added to Yuzu juice and granular sugar then it is slowly cooked until it becomes thick. Using it as a spread on golden toast is great. Using it to cook with meat is fantastic. You can enjoy the wonderful flavor and sweetness of Yuzu with no preservatives or gelling agents added. Yuzu jam is a fantastic topping for vanilla ice cream or a dip for crackers.
Uses
Ice Cream, Crackers, Toast, etc.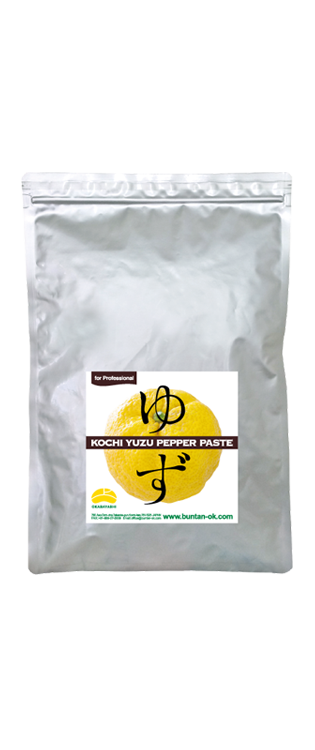 Yuzu Pepper
A spice that stimulates your tongue with a sharp saltiness while leaving the slight taste of Yuzu in your mouth. It is especially superb when used with meat dishes. Sprinkling a little on steak, BBQ, or fried chicken alone will get you addicted for sure! There are no preservatives or aromatic supplements used.
Uses
Spice for Steak, BBQ, Fried Chicken, and etc.